TECHNOLOGY – BIODRY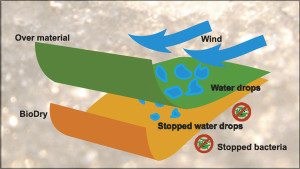 Water resistant, antibacterical, breathable
The antibacterial lining limits unpleasant odours and keeps the skin cool.
Thanks to its special silver particles of the polymeric matrix, Biodry system the technological lining inhibits bacterial growth in order to avoid unpleasant odours and foot over heating as well as annoying allergies.
The water resistant Biodry membrane (and its thermo sealed seams) used in this shoe represents a great protection against
rain, snow and ice, as well as an excellent thermal insulation and an optimal comfort.